HELLO readers!
I've been updating really frequently recently! Partly because my school has just ended and I'm having my study break. Woohoo~ So it's just the start of my so-called holidays!
So I went to YumCha with
my boy & my family
at
East Ocean Teochew Restaurant
. I don't really fancy dimsum but I heard from my parents that the food there is really good compared to other HK dimsum restaurants in SG. They QQ dimsum also, which is cute characters made by normal dimsum like penguins and fish but it didn't look very appetizing so we skipped that in the end.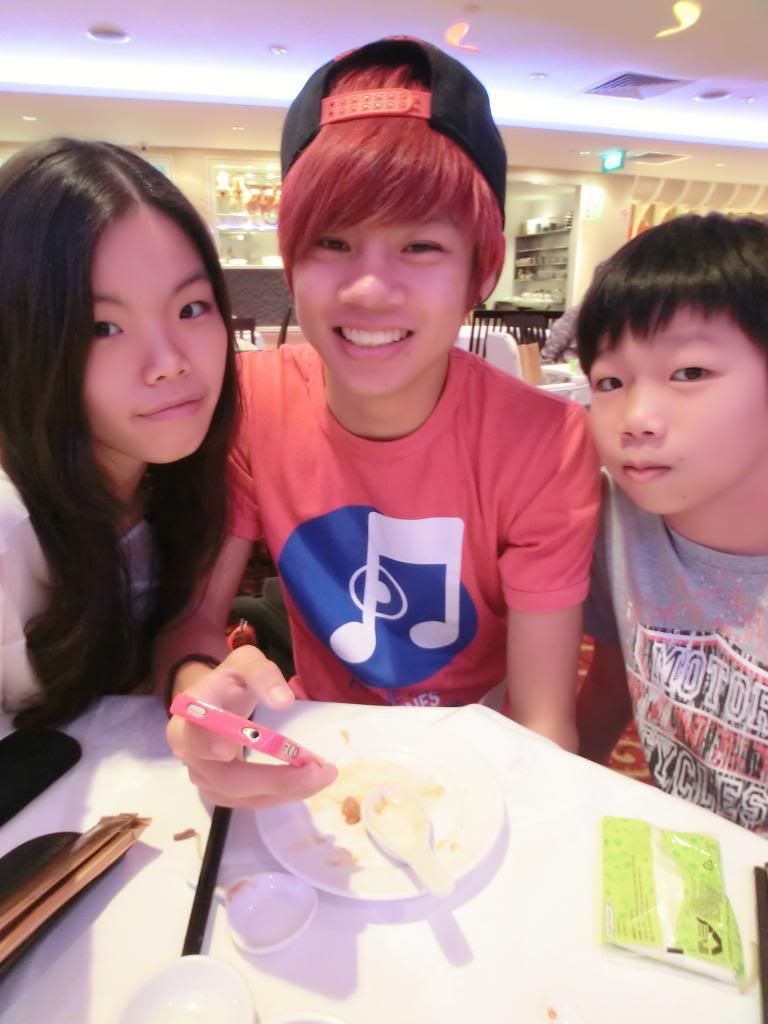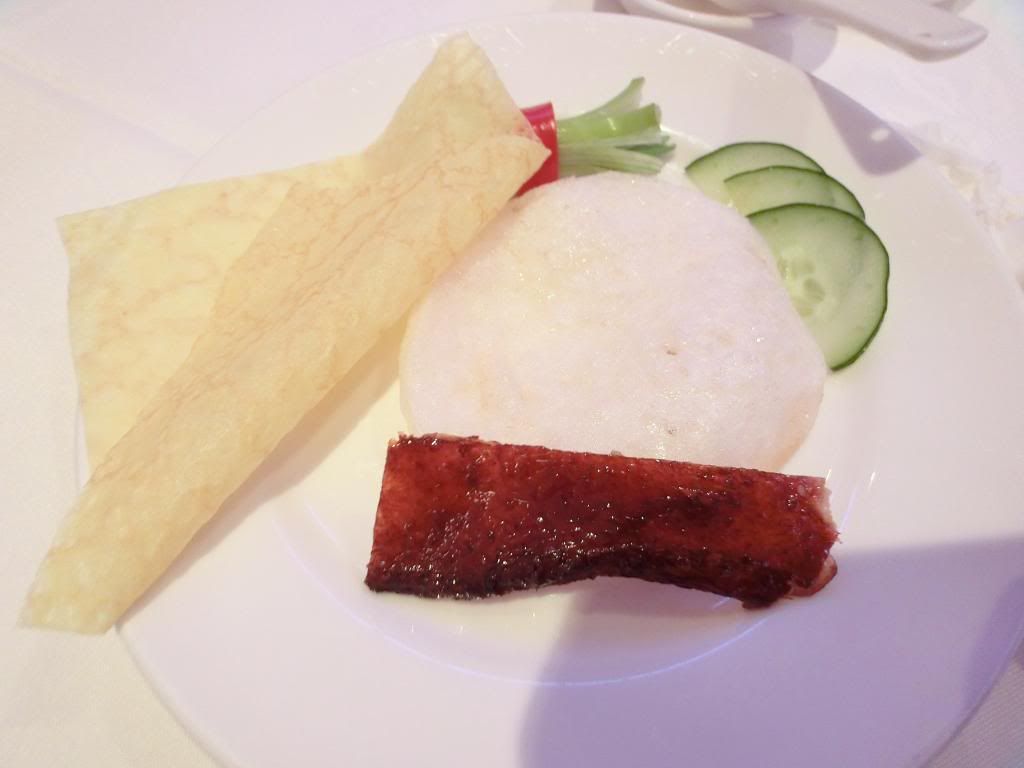 So here's how you eat it. Put a piece of crepe at the bottom, followed by the crispy skin with the spring onion & cucumber and not forgetting a big piece of prawn cracker if you would like to! Oh ya, you can dip it in the sauce as well. Then fold everything up and
STUFF INTO YOUR MOUTH
.
Nom nom nom :>
Then the duck meat will be used to cook with the noodles of your choice. Nehhh, but I don't really like.

And some other dimsum dishes. I was busy indulging in all the food that I didn't take much photos.

My brother's head is too small! hahahahahah.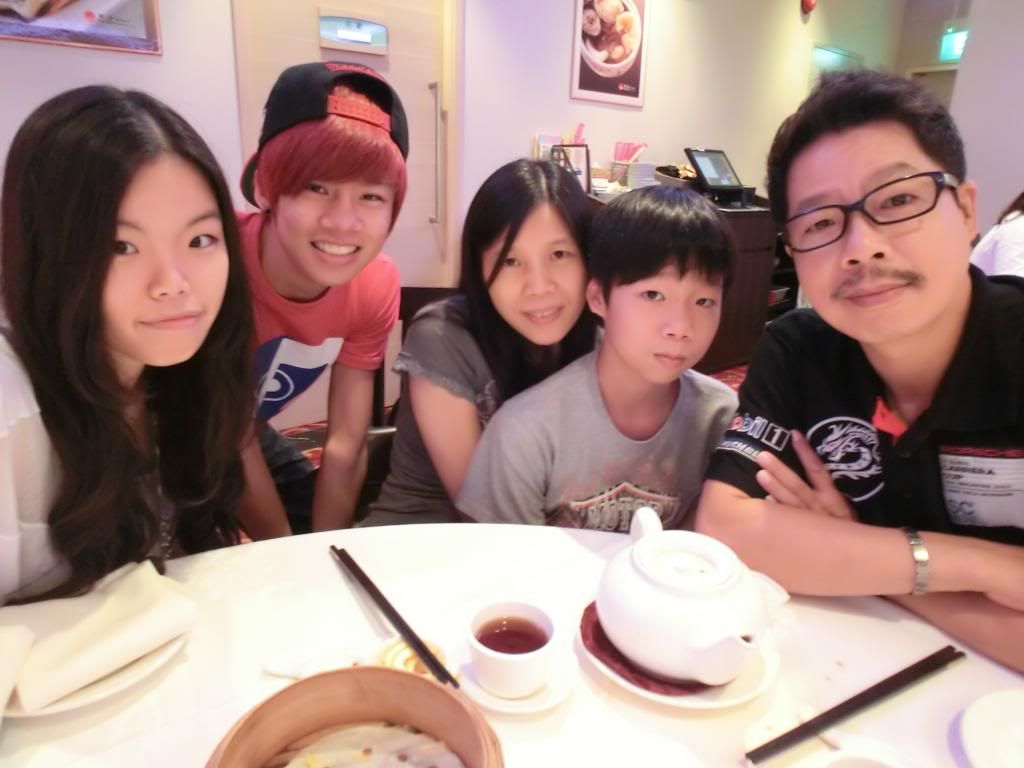 Headed back to Tampines to meet up with
Leon & Yining
for movie and dinner.
Since we had some time, we went to roam around at
Toys R Us
like small lil kids! I think many of us used to think that Toys R Us is a place of wonder and fun when we're young. I recalled that I used to bring my brother to those playhouse usually located at the back to play with the slides & all. Haha, exploiting the whole area.
Lets look at these two
princesses/bimbos-to-be!
Now I can't stop laughing at this photo.
Y'know, photo speaks a thousand words huh? *Winks*

My boy is a tiger! RAWR.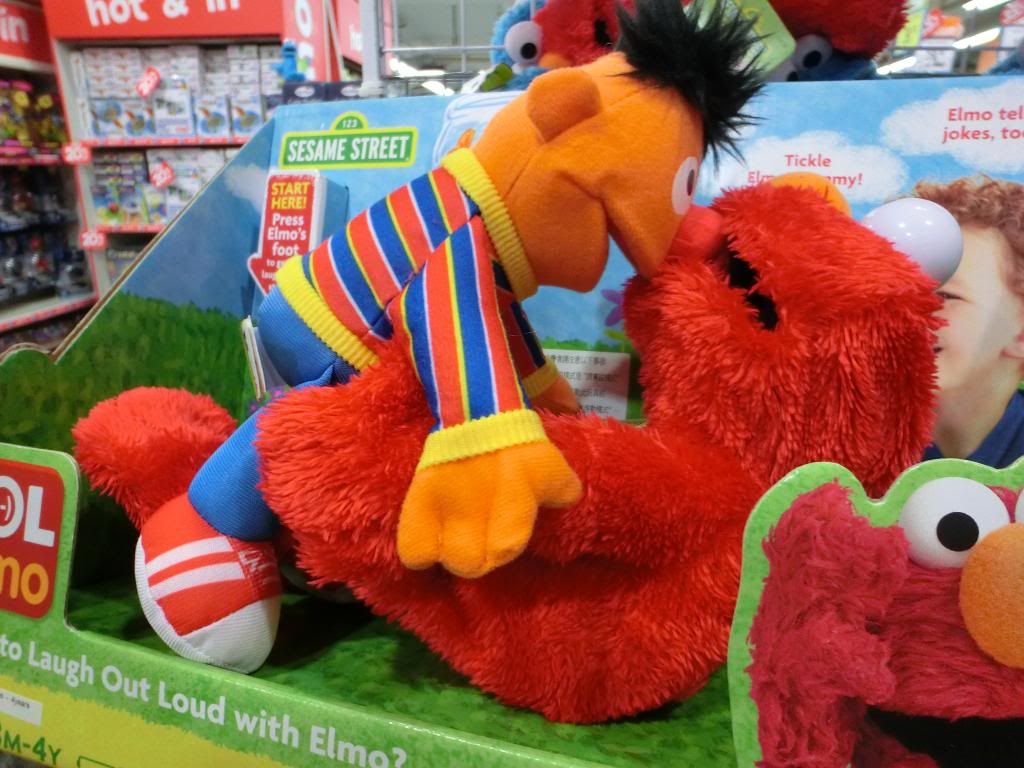 I think we're really creating havoc with the toys in Toys R Us. But that Elmo is really in a wrong position from the start. Tsk tsk tsk.
Well but it's really a good reminiscence of our happy and memorable childhood..
So to complete our whole childhood 'thing', we went to watch the new movie -
Rise of the Guardians.
Definitely not a cartoon fan, but it's not bad honestly. Really suit children a lot though. The movie is mainly about the children's beliefs in fantasy characters like the
Mr Sandman, Santa Claus, Tooth Fairy, Easter Bunny & there's a new character called Jack Frost too
. Typical storyline about these good bunch of fairy-like characters fighting against as usual, the enemy called the Bogeyman known to bring fear to the children.
And yes! In fairytale & cartoon movies, the good always win over the evil!
But I really love the scenes where they show super super adorable characters & my favourite is the
Baby tooth
(1 of the mini tooth fairies) and the
small lil Easter bunny
after it lost its powers.
*Hop hop hop*
With its cute big eyes. Just like Puss in Boots! OHMYGODDDD. Can't resist! You'll just go awwww over it.
And of course there are other funny scenes so it's really a good choice if you want to watch any comedy and relaxing movie (: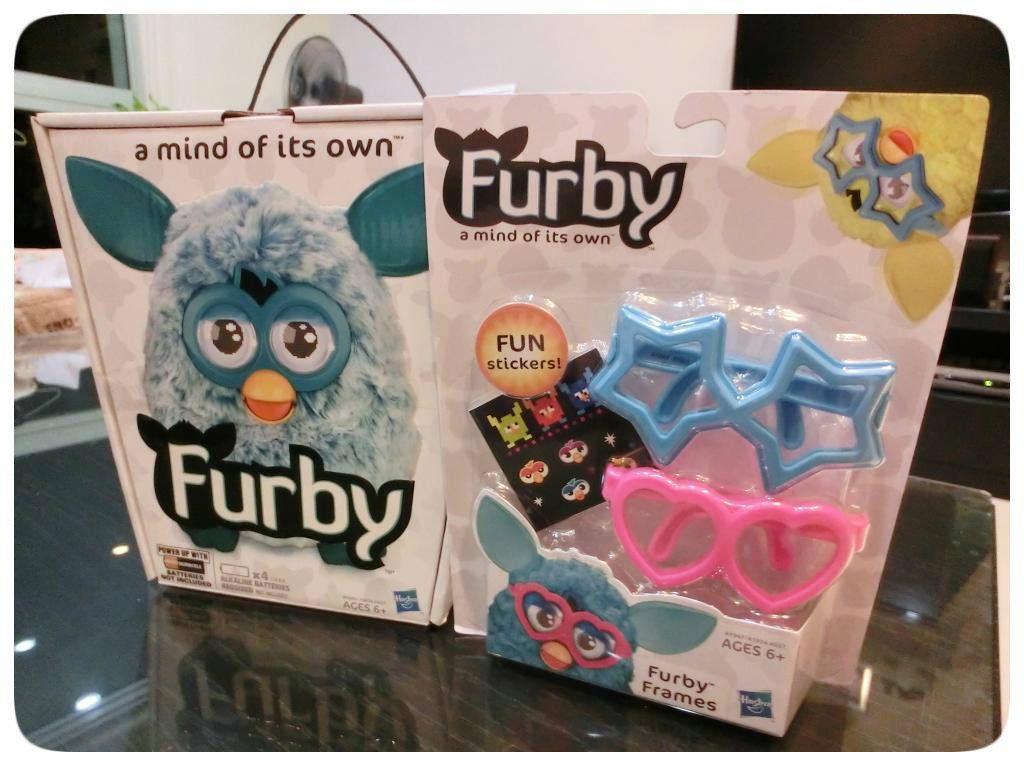 And I'm really excited to announce to all of you that
I JUST GOT MYSELF A FURBY TOY!!!
Can't wait to blog about it soon!!! And probably a giveaway for my blogshop next week as well!
http://www.facebook.com/pages/Mons-Nailstore/350931974965567
So check it out first and like my page as well!
♥♥♥♥♥