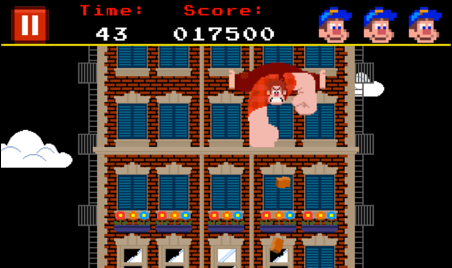 You've been playing games for your whole life ever, have you ever thought how it'd be like to be INSIDE a game?
(I wouldn't want to be inside this building though :x)
AND YUP!
It's WRECK-IT RALPH!!!!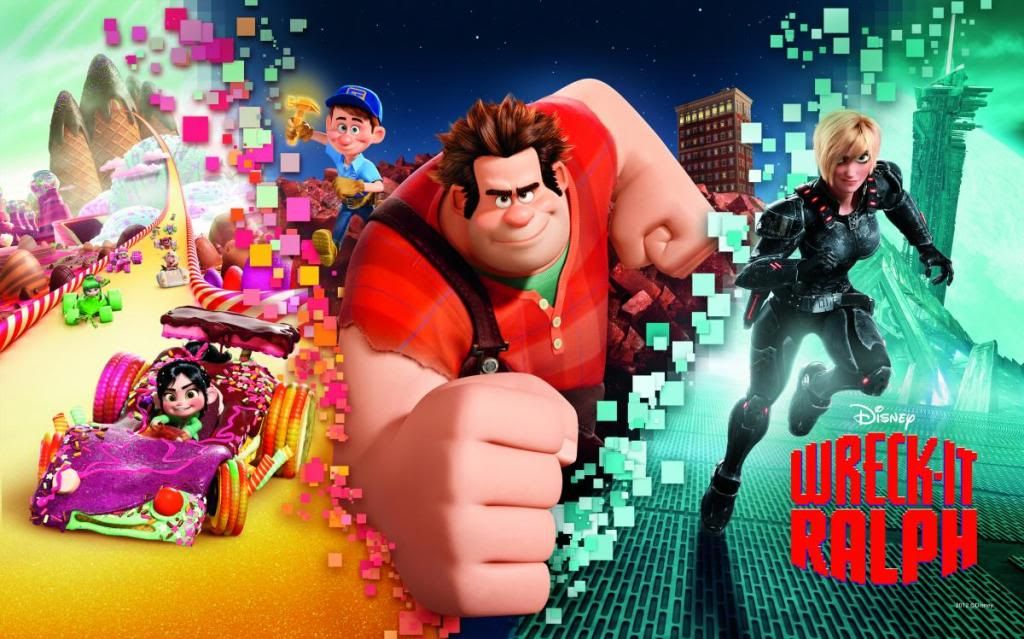 The movie is about
Wreck-It Ralph
tired of being the bad guy and being overshadowed by the good guy star of the game. He then takes matter into his own hands by setting off his gaming journey across the arcades to prove that he too, can be a hero. Ironically, Ralph unintentionally released an enemy which threatened the whole arcade. The movie will be showing the adventure of Ralph saving the day by taking down his enemy!
Will he succeed? Watch and find out for yourself! (:
I'm really
EXCITED
and looking forward to watch Wreck-It Ralph!!
WANNA KNOW WHY?
Besides just a usual hero-villain cartoon movie, Wreck-It Ralph brings you deeper into the lives of gaming characters that all of you are familiar with! I'll get to see common game characters like
Bowser from the Mario series, Sonic the Hedgehog and also scenes from the old-school game Pacman.
And there's so many many more game characters that you'll meet along the way!
Though I'm a girl, I like gaming,
so this is pretty much interesting to me!
A little similar to Toy Story where all the toys become alive, but yea this could probably be even better!!
And I usually dislike the Pacman ghost because they kept chasing my Pacman around ): But I kinda like this orange little ghost from Pacman after watching the trailer! And get to find out that it's called
Clyde
!

Wreck-It Ralph is also full of gaming references. And I found some examples online like
Graffiti games, Kano's heart rip fatality, Konami code, Metal gear solid alert, Kill screen, etc...
Nevermind if you don't get it, neither do I actually :< Haven't played many of those games before too so forgive me if I found the wrong information :3
Anyway the second part of the movie is mainly in Sugar Rush. AND OH MY,
I love candies and colourful graphics!!!
It's a super cute, candy-infused Mario Kart theme which includes power ups, jumps just like a kart race. They even have a similar section of Rainbow Road track just like in the Mario Kart!
R

A

I

N

B

O

W

S

!!!
☺☺☺☺☺
I ALWAYS LIKE TO PLAY THAT TRACK! Because it's challenging heheh.
I super love cute characters as well!
And I'll ALWAYS ALWAYS ALWAYS go 'Awwwwwwwwwwww' whenever I come across super adorable characters in movies be it in terms of looks, actions or voices.
And so I came across this when I was searching for photos! It's my favourite character so far.. And I'm always going for cute characters!
This super squishy green round-looking lil ball....
IS CALLED
SOUR BILL
.
I would name it sour squish though :3 It has jellybean hands and legs. Want to go to Sour bill and munch on its legs.
Nom nom nom.
Hahah.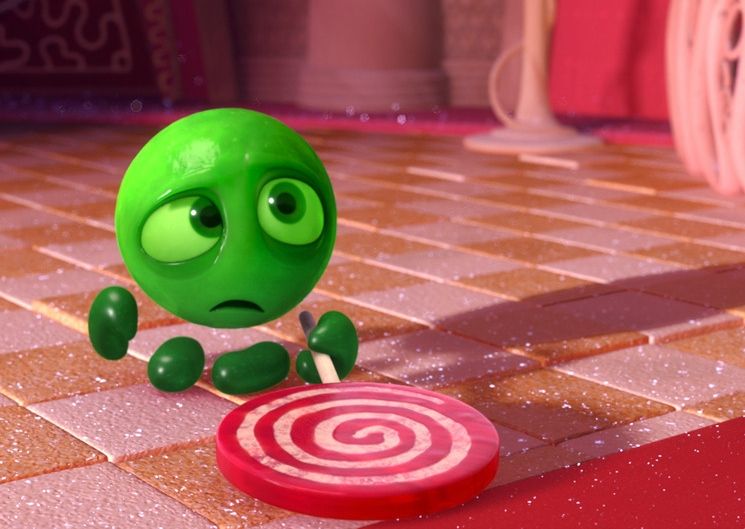 So Sour bill is King Candy's diminutive minion and most trusted assistant. Look at his cute frightened face. \>_</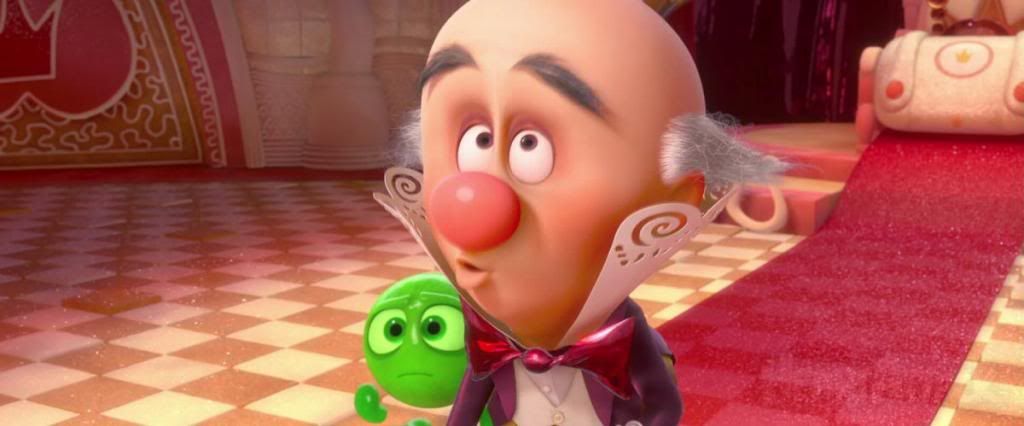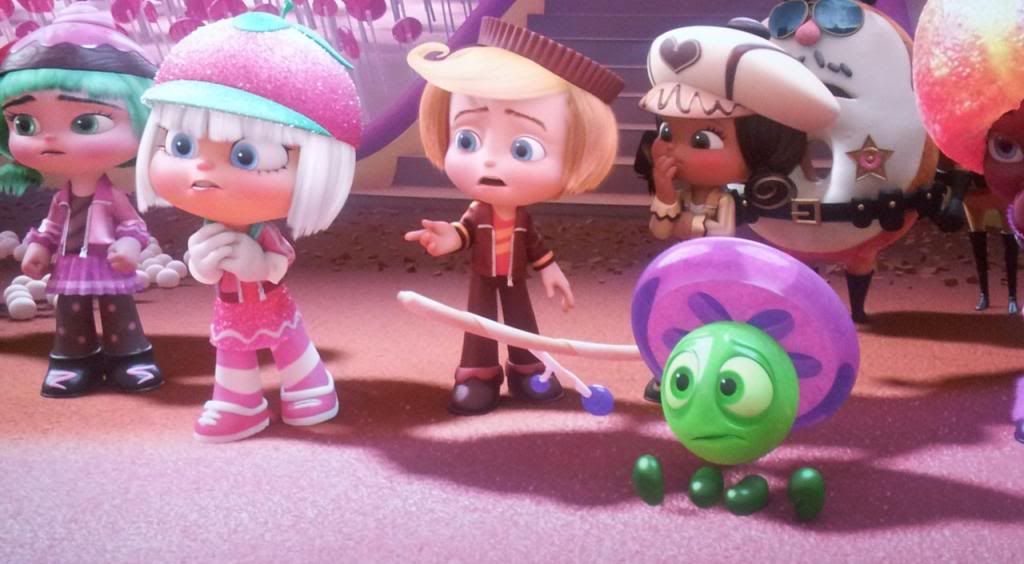 And it's so funny that he's always bullied because of his size and texture I guess.. In a way because he's kinda
squishy
. Ralph even threatened to lick & eat him. So evil :< Poor bill.. It's kinda funny to see him getting bullied though muahahhahaha!!
*Sadistic me*
But at the end of the day, I guess they became friends!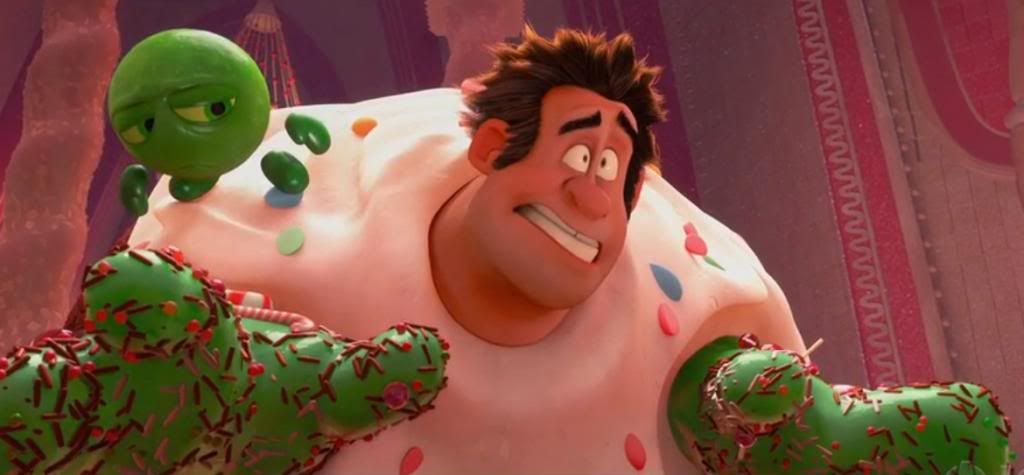 Although Sour Bill isn't the main character in the movie, I guess I would like to watch it a lot due to its adorable and cute features!
So this is my favourite character in the movie so far,
WHAT ABOUT YOURS?
(:
*EXCITED*
(>_<)

And here's the trailer :D From the trailer itself, you could already tell that it's really a funny cartoon!


So Catch Disney's WRECK-IT RALPH

in Singapore cinemas this
20 December 2012!
Don't forget to:
Like th
e
Official Walt Disney Studios Singapore Facebook Page
Follow

@disneystudiosSG
Subscribe to the Official Disney Studios Singapore YouTube Channel
☺☺☺☺☺
**UPDATED**

(After being invited to the Nuffnang movie preview)
The movie is really good *THUMBS UP!* I usually dislike cartoon/ animation movies but this one is awesome! I like watching shows that are somewhat relatable. Not that the meaning of the movie relates to my life, but seeing characters and games that I'm familiar with makes me happy. Yes, really weird I know. But the whole movie is really meaningful as well. Showing how Ralph wanted to change his role of a bad guy to be someone heroic. He made a mess out of it, but managed to be a true hero at the end of the day!
Ratings: 5/5

(I even wanted to watch a second time!)